Lenten Lunches
Tuesdays @ 11:45 am, Feb. 17-Mar 31
Avon Central Presbyterian Church
Join us for this year's community Lenten Lunches. Theme: "The Seven Last Words"
Feb 17: "My God, My God, Why Have You Forsaken Me"
Feb 24: "Father Forgive Them. They Know Not What They Do
Mar 3: "Today You Will See Me In Paradise"
Mar 10: "I Thirst"
Mar 17: "Behold Your Son" Behold Your Mother"
Mar 24: "It Is Finished"
Mar 31: "Into Your Hands I Commit My Spirit"
A $2.00 donation is appreciated to cover paper products costs.
SameCity Concert
March 13, 2015
Join us at 6:30pm for a free concert by SameCity. Featuring a former member of AWC Youth- Hannah (Prentice) Bowersox, husband and band.
Wednesdays at the WELL
6:15-8:00 pm
Something for the whole family on Wednesday nights! Come for dinner at 6:15pm and at 7pm attend one of several studies for spiritual growth.
6:15-7pm: Dinner Together
7-8pm: Breakout Sessions
* Nursery
* Disciple Clubs (Grades K-6)
* AWC Youth Group (Grades 7-12)
* Women's Bible Study
* Men's Bible Study
* Prayer Meeting
Service Sunday!
April 26, 2015
What an opportunity to serve others! Mark your Calendars! Watch for more information and sign ups coming soon.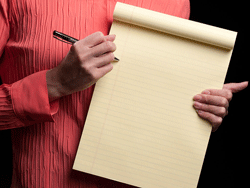 Local Church Conference
May 19, 2015 @ 7:00pm
The entire congregation of Avon Wesleyan Church is invited to attend the LCC meeting.
You do not have to be a member to attend and we encourage all to come to this meeting. Election of church leadership, including trustees will take place as well as the pastors sharing the vision God has laid on their hearts for AWC.
SUN MAR 8, 12:00 PM

Cartwright's Pancake House following 2nd service- All are invited!
TUES MAR 10, 6:30 PM

LBA MTG
TUES MAR 10, 11:45 AM

LENTEN LUNCH
@ Central Presbyterian Church
WED MAR 11, 6:15 PM

WEDNESDAYS AT THE WELL
FRI MAR 13, 6:30 PM

SameCity Concert
TUES MAR 17, 11:45 AM

LENTEN LUNCH
@ Central Presbyterian Church
WED MAR 18,

CLASSICS: Honeoye Falls Play
SAT MAR 21, 9:00 am

LADIES BREAKFAST @ AWC
TUES MAR 24, 11:45 AM

LENTEN LUNCH
@ Central Presbyterian Church
TUES MAR 24, 7:00 PM

TRUSTEE MTG
WED MAR 25, 6:15 PM

WEDNESDAYS AT THE WELL
TUES MAR 27-28,

SPRING FLING
Youth Event @ Houghton College